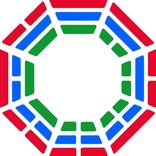 Mindful Movements

is a program

created

to pass on the essence of movement and develop the human potential. Combining tried and tested training methods from the Martial Arts, Tai Chi, Yoga, and Meditation. Instructor certification is available to those wishing to take their understanding of movement and health to the next level.
Cannabidiol (CBD)

is a natural compound most prevalent in the hemp plant.

CBD interacts with our endocannabinoid system (ECS)

to help promote homeostasis in the body. It contains strong pain-relieving properties and is an effective anti-inflammatory. My organic CBD Coconut Oil is made using only the highest possible quality CBD and all batches are 3rd party laboratory tested to ensure suitability for elite and professional athletes.
| | |
| --- | --- |
| | Sacred Geometry Art is based on the underlying patterns of the Universe. Geometry is intrinsic within the fabric of Nature itself, and the proportions that we find governing Nature are also the proportions that govern our consciousness. Original paintings, posters and limited edition prints available to buy. |